When it comes to disasters, whether natural or man-made, there's no time to waste. You can provide immediate aid to communitites in need.
Million people are pushed into poverty due to natural disasters.
Severe climate shocks threaten to roll back decades of progress against poverty. Storms, floods, and droughts have dire human and economic consequences, with poor people often paying the heaviest price." — Jim Kim, Former World Bank President
Penny Appeal USA's emergency fund helps us provide immediate relief to those in need. Your contribution, no matter the size, will make a BIG difference. Together, we can ensure timely assistance, including emergency supplies, clean water, food, and medical aid, for those most in need.
Help us provide emergency aid to Gaza including such food, clean water, medical assistance, and shelter during this critical time.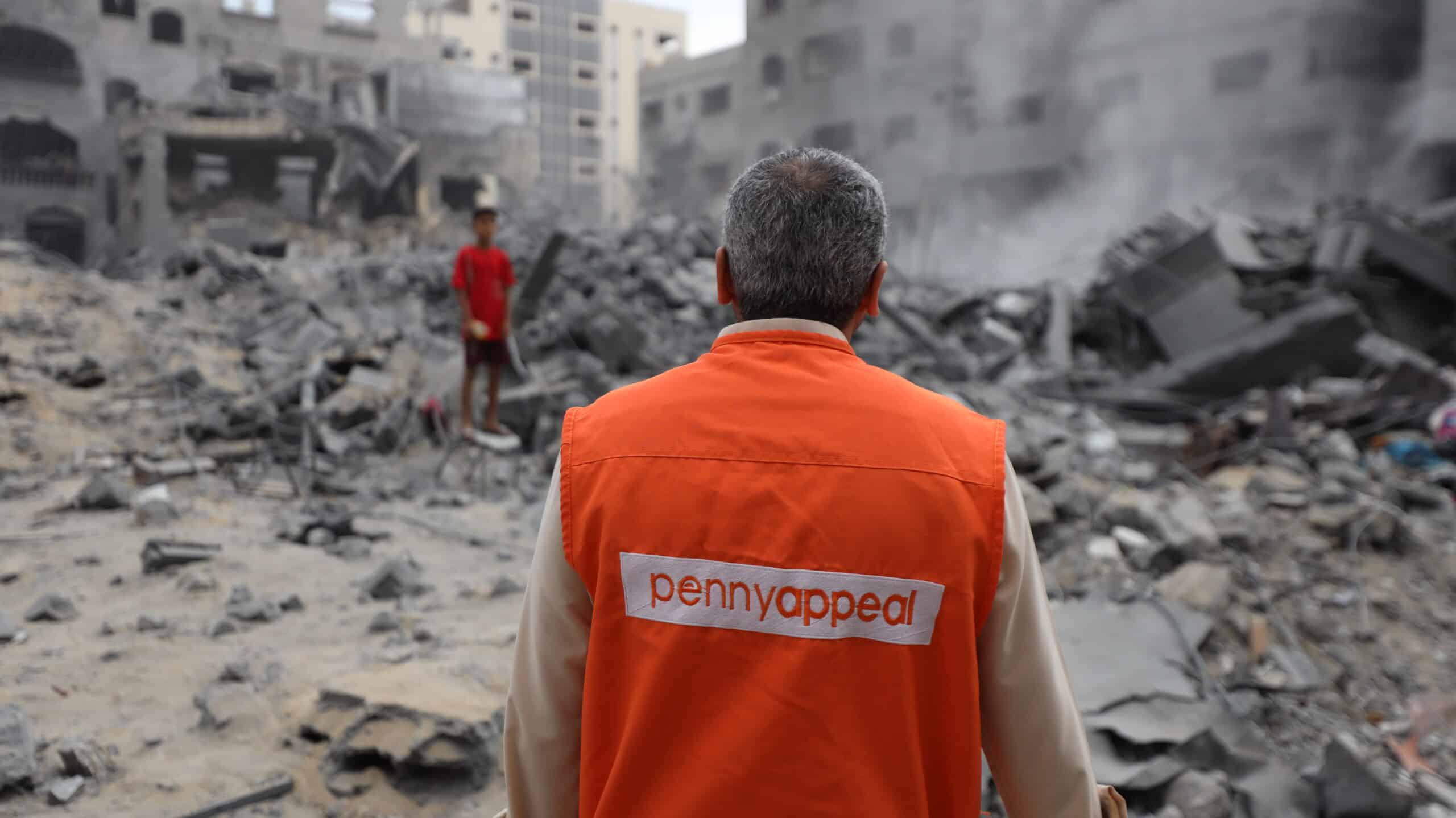 A devastating series of earthquakes, some of the deadliest ever recorded, have struck western Afghanistan, leaving thousands of families in need of urgent help.
Morocco Earthquake Emergency
A powerful 6.8-magnitude earthquake recently struck Morocco, resulting in a tragic death toll surpassing 2,000 people and many more injured.
Libya Floods Emergency Response
More than 5,000 people have tragically lost their lives in this natural disaster. While aid agencies have provided lower estimates, they caution that the number of victims may increase significantly as thousands of people remain unaccounted for.
Bangladesh Floods Emergency Response
More than 150,000 refugees and 300,000 vulnerable individuals grappling with loss, displacement, and a dire need for essentials.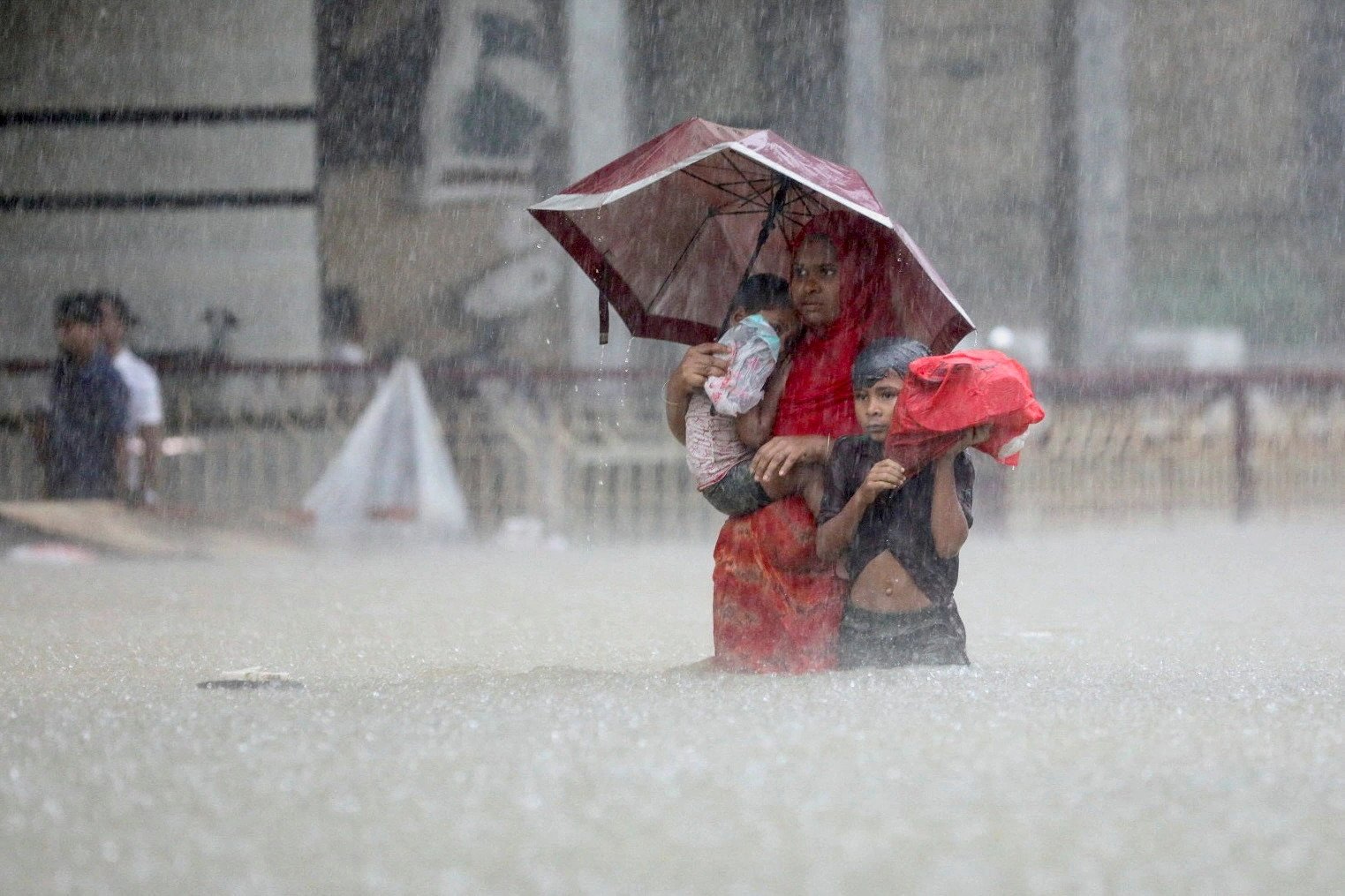 2023 Cox's Bazar Fire Emergency
A fire ravaged the Kutupalong Rohingya refugee camp in Cox's Bazar, Bangladesh, on March 5, leaving over 12,000 families homeless. The fire also destroyed 90 buildings including hospitals and schools.
Türkiye & Syria Earthquake Emergency
Help Penny Appeal USA provide emergency relief to the most vulnerable in Türkiye and Syria after two devastating earthquakes in struck the region in February.
Winter Emergency 2022-2023
This winter, millions of vulnerable families across the world are facing freezing temperatures without warm food, adequate clothing, or blankets.
Monsoon rains and flash flooding in Pakistan have taken the lives of almost 500 people over the past 7 weeks. Tens of thousands of homes have been damaged or completely destroyed, and those affected are in dire need of aid.
Airstrikes on Gaza have killed more than 30 people now, including 6 children across Gaza. Over 250 have been injured.
With another failed rainy season, Somalia faces a historic drought and looming famine. But livestock and agriculture offer a critical path to meeting nutritional needs and generating income. What if we could increase access to opportunities in these sectors?
A 5.9-magnitude earthquake has killed over 1000 people and has left over 1600 injured. As Afghans search for survivors, each minute is critical for survival. Help us provide life-saving aid now.
Philippines Typhoon Emergency
Over 400 people have died and close to 638,000 people have been displaced. There is an immediate need for food and water.
There are already more climate refugees in the world than refugees created by conflict. Join the race for climate relief to build back a better and more sustainable world for tomorrow
Haiti Earthquake Emergency
Over 1,200 people have died and close to 6,000 people have been injured. The death toll is expected to rise with immediate need for food, water, shelter, and basic necessities.
Over 400,000 new daily infections has broken India's healthcare system, and oxygen supplies remain critically low. With your help, we can provide oxygen machines that are desperately needed to save lives. Give today!
Deadly fires have devastated Rohingya refugees, destroyed shelter tents, 45,000 Rohingya refugees have been displaced, at least 15 have died and over 400 remain unaccounted for. There is an immediate need for food and family shelters.
Yemen May Be Facing the Greatest Famine in Our Lifetime.
Yemen, one of the world's poorest countries, is facing catastrophic famine — perhaps the worst in our lifetimes according to one of the UN's Humanitarian Coordinators, Mark Lowcock. Our teams have been working in Yemen since late 2016 providing humanitarian aid and relief. 
Here and across the world, we are responding to COVID-19 by providing families in need with access to food, hygiene products, protective equipment and financial assistance.
The blockade on Gaza has led to shortages of basic items such as food and fuel, leading to a humanitarian disaster.
Rohingya: The World's Forgotten People